Constantino's believes in constants; like doing things the right way, consistently. That's Boylan Sodas.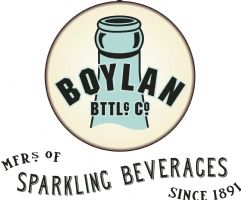 Boylan Bottleworks has been an East Coast soda tradition since 1891. Originally available only in kegs, Boylan sodas now have a fine line of bottled products, known as Bottleworks.  We have all the classics: Cream Soda, Rootbeer, Black Cherry, and Creamy Red Birch beer.  Boylan hand-crafted sodas stand on their own and they speak for themselves – no hype, no marketing gimmicks.
We like them because they taste good!